Get fixed teeth [Dental Implants] in just 3 days or 72 hours
From no teeth to fixed functional teeth in 3 days .The immediate loading functional implants.
With the latest techniques you can get fixed teeth in just 3 days time even if you are having no teeth in your mouth and you can start eating and enjoying your food immidiately.No need to wait for months as in conventional old techniques.Thanks to new technique of cortical dental implants which are functional ,in just 72 hours or 3 days.

BEFORE                                                                                         AFTER 72 HOURS
If you are having just 3 or 4 missing teeth,you can get teeth fixed on same day.
If you need few teeth to be extracted or removed ,these can be removed and implants can be put the same day…no need to wait.If your jaw bone is atrophied or you are having diabetes …this technique is very successful.
History of immediate loading functional dental implants  
The concept of immediate loading functional dental implants is not novel but extends back to the 1960s, when implant dentistry was still in its relative infancy. While implants of that period were often placed and immediately loaded they did not always achieve the success rates that are observed and accepted today.
For years, dental implants have been loaded immediately upon implant placement with varying degrees of success. As clinicians' understanding of the biological and mechanical factors involved in immediate funtional loading has evolved, the success of these procedures has increased— particularly as a treatment option for the restoration of the teeth in a person having no teeth in mouth.
Advantages of Immediate loading functional dental implants
1.There is only one surgical procedure for the patient
2.Treatment time is shortened as there is no need to cover and uncover the implant.  Able to replace a front tooth almost immediately. Traditional implants often take between three and six months to completely restore.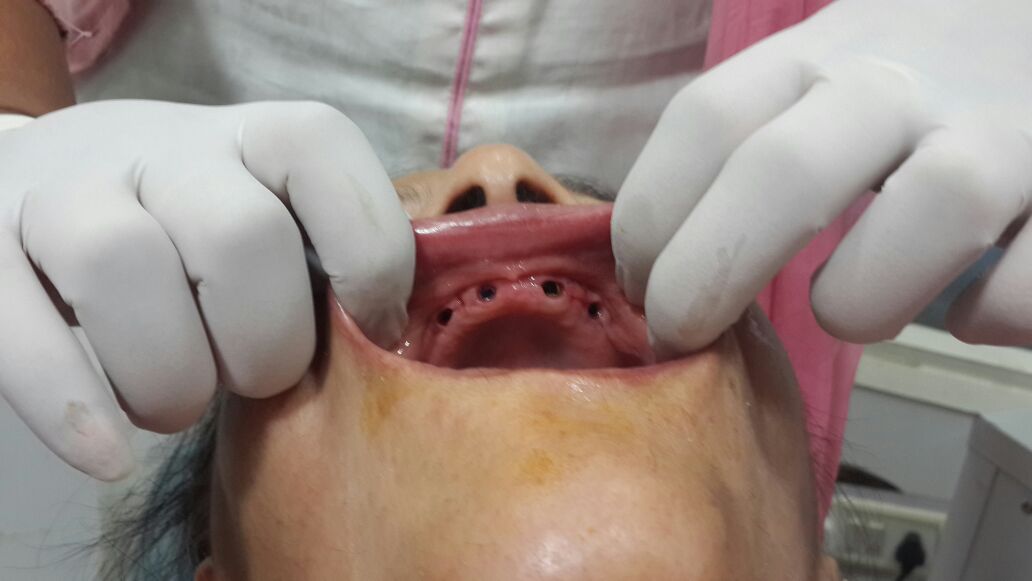 BEFORE Immediate loading functional dental implants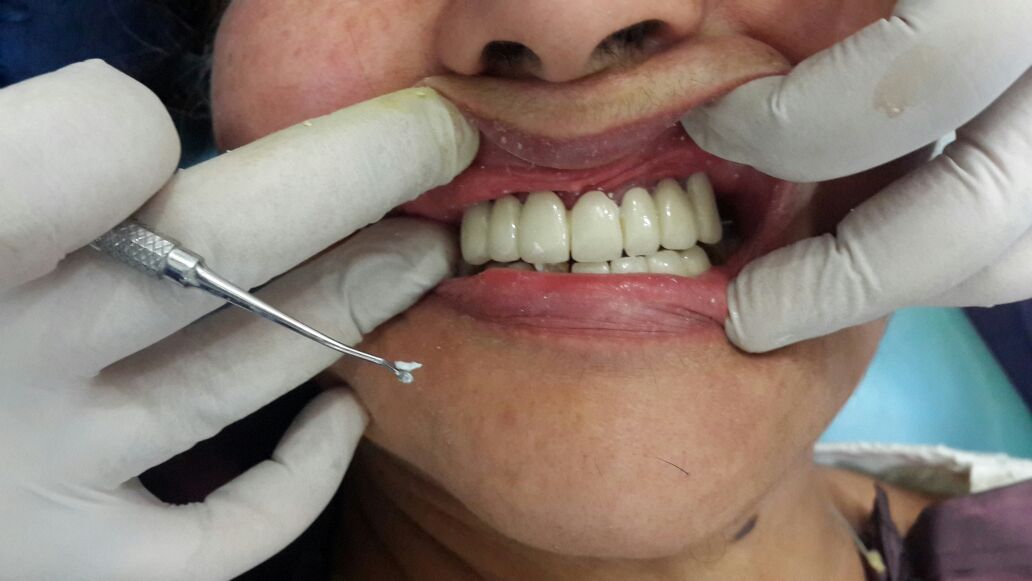 AFTER Immediate loading functional dental implants
Eliminates the need for and maintenance of a removable temporary teeth
Avoids temporary dentures or the "missing teeth" look .Provides emotional benefit for a patient scheduled to be rendered toothless .Immediate load dental implants reduce the psychological and physical impact of losing teeth by quickly replacing them so there is no need to wear a removable prosthesis such as a denture or have gaps in your smile during the healing period.
Improves bone healing
Facilitates soft tissue shaping
Eliminates premature implant exposure often associated with wearing of a removable denture during healing period.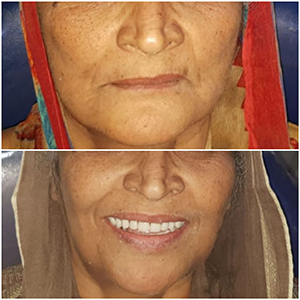 For more details on the procedure contact us at ; +919872317780